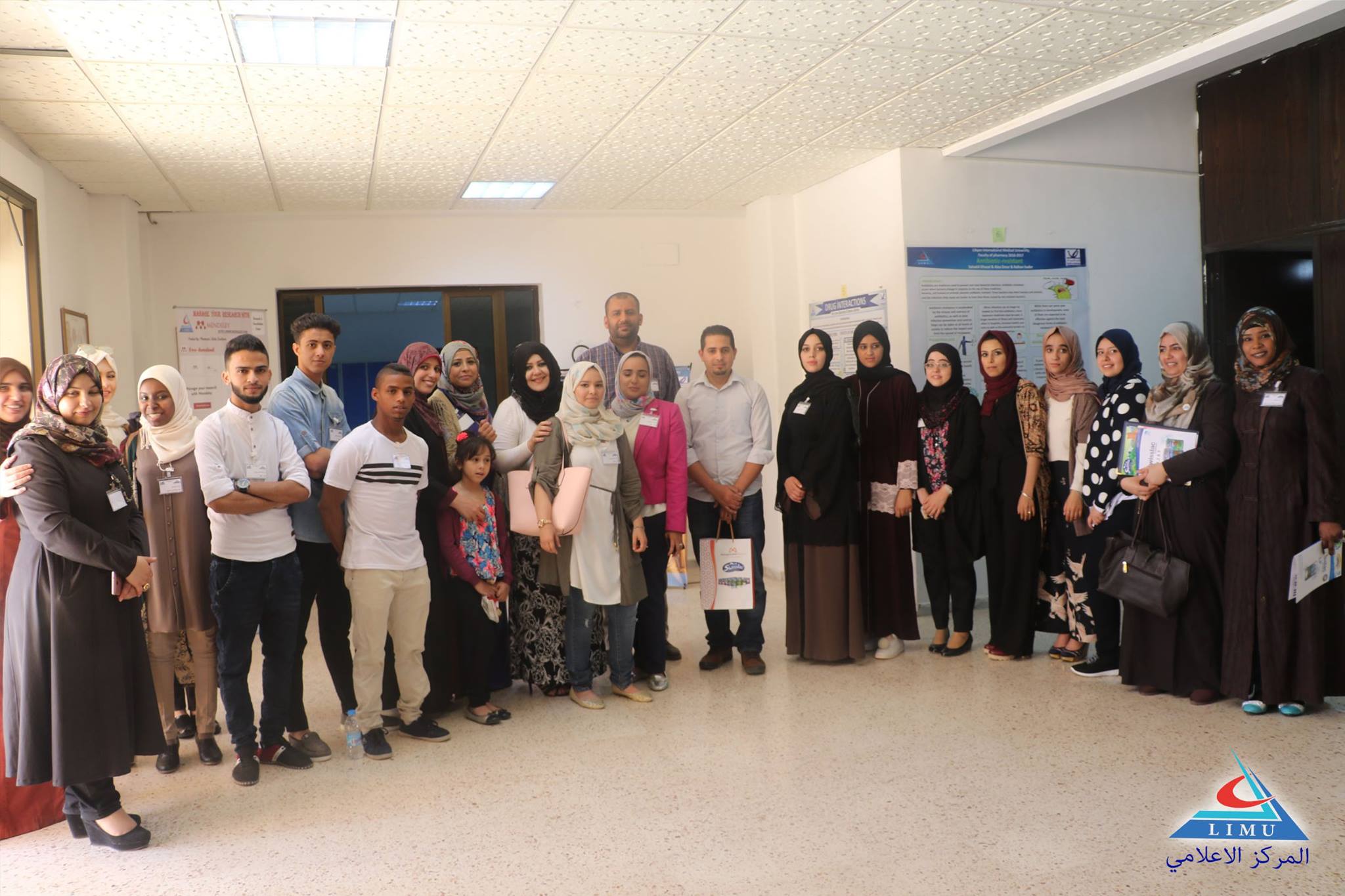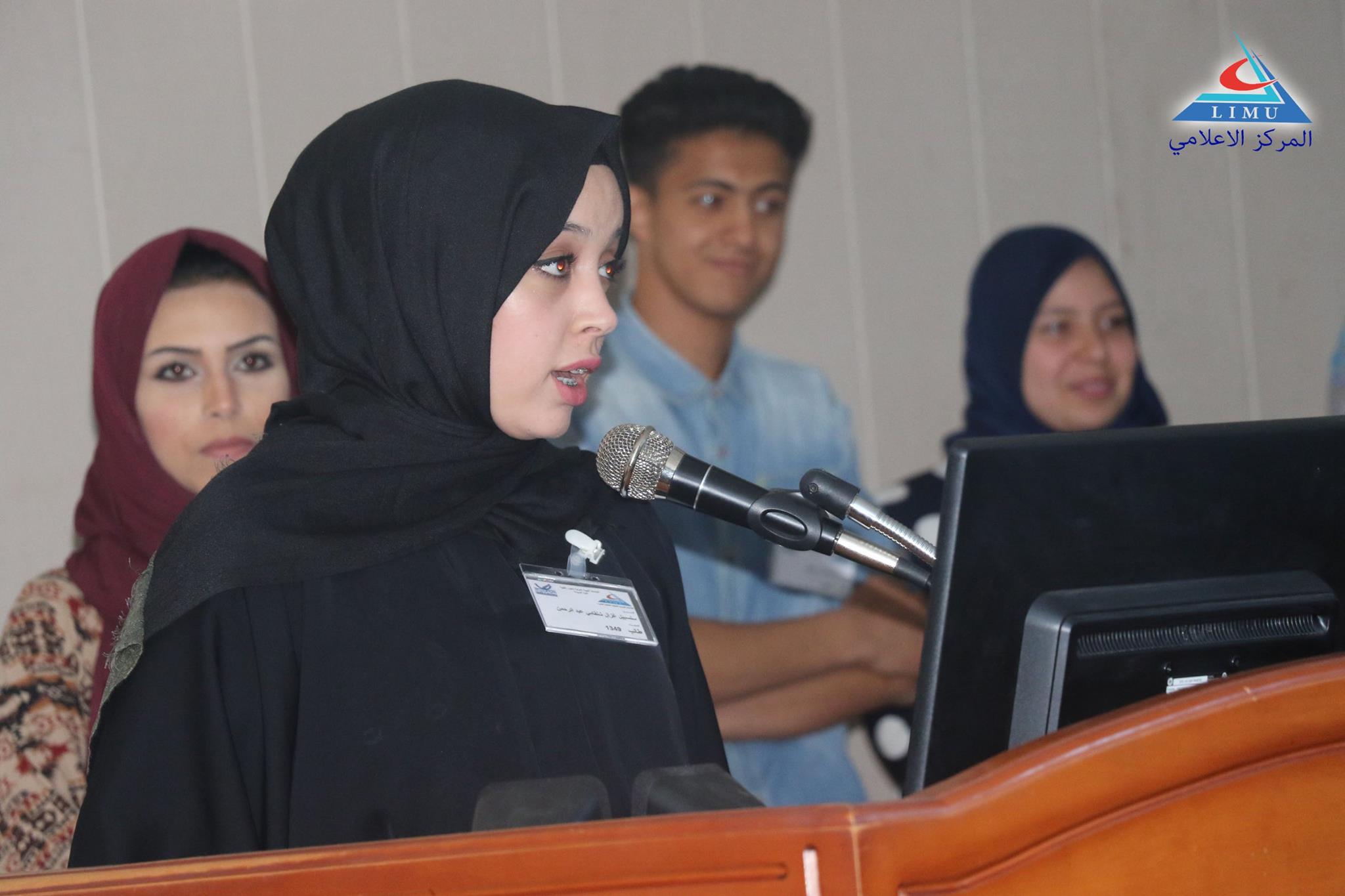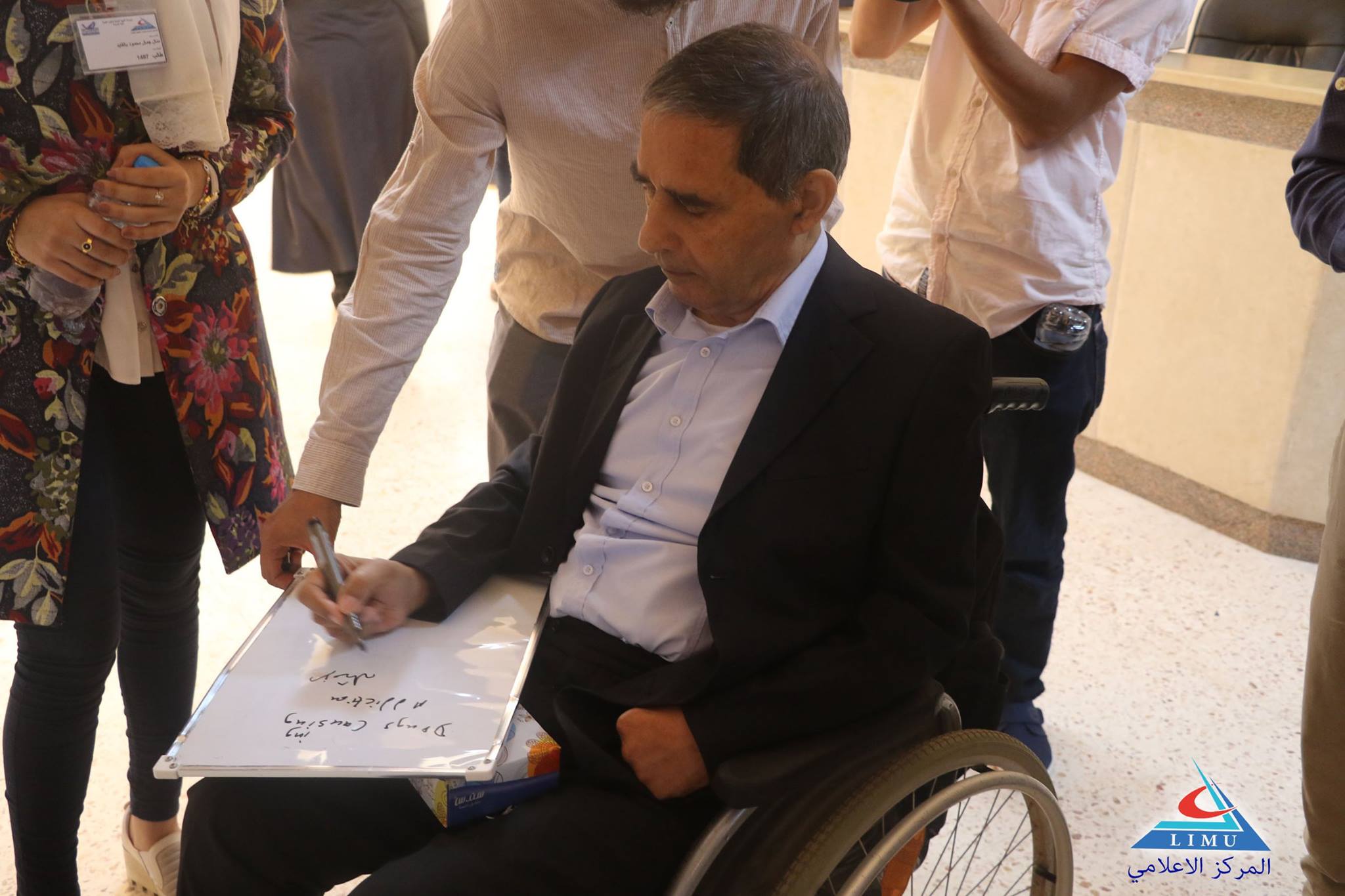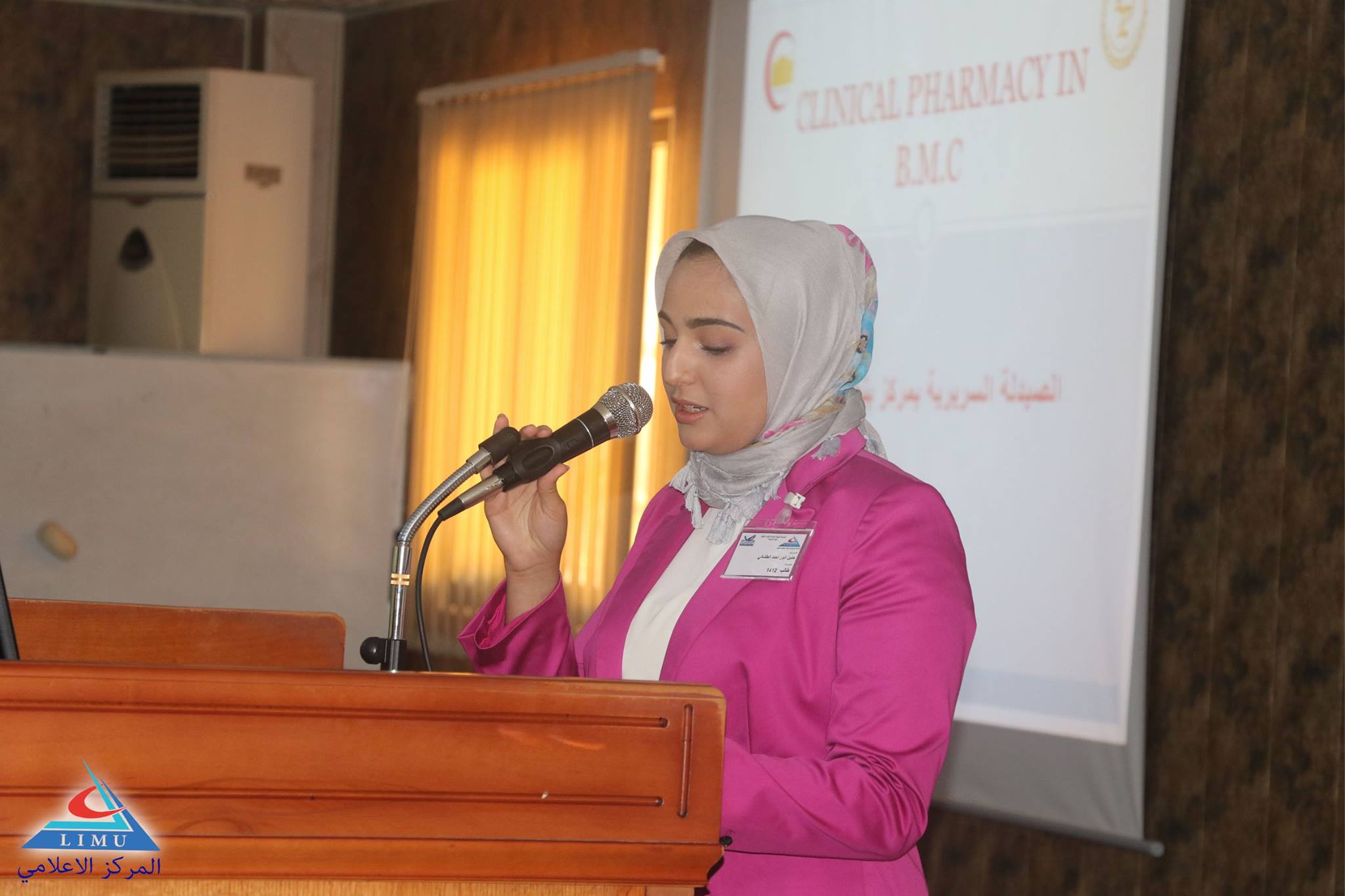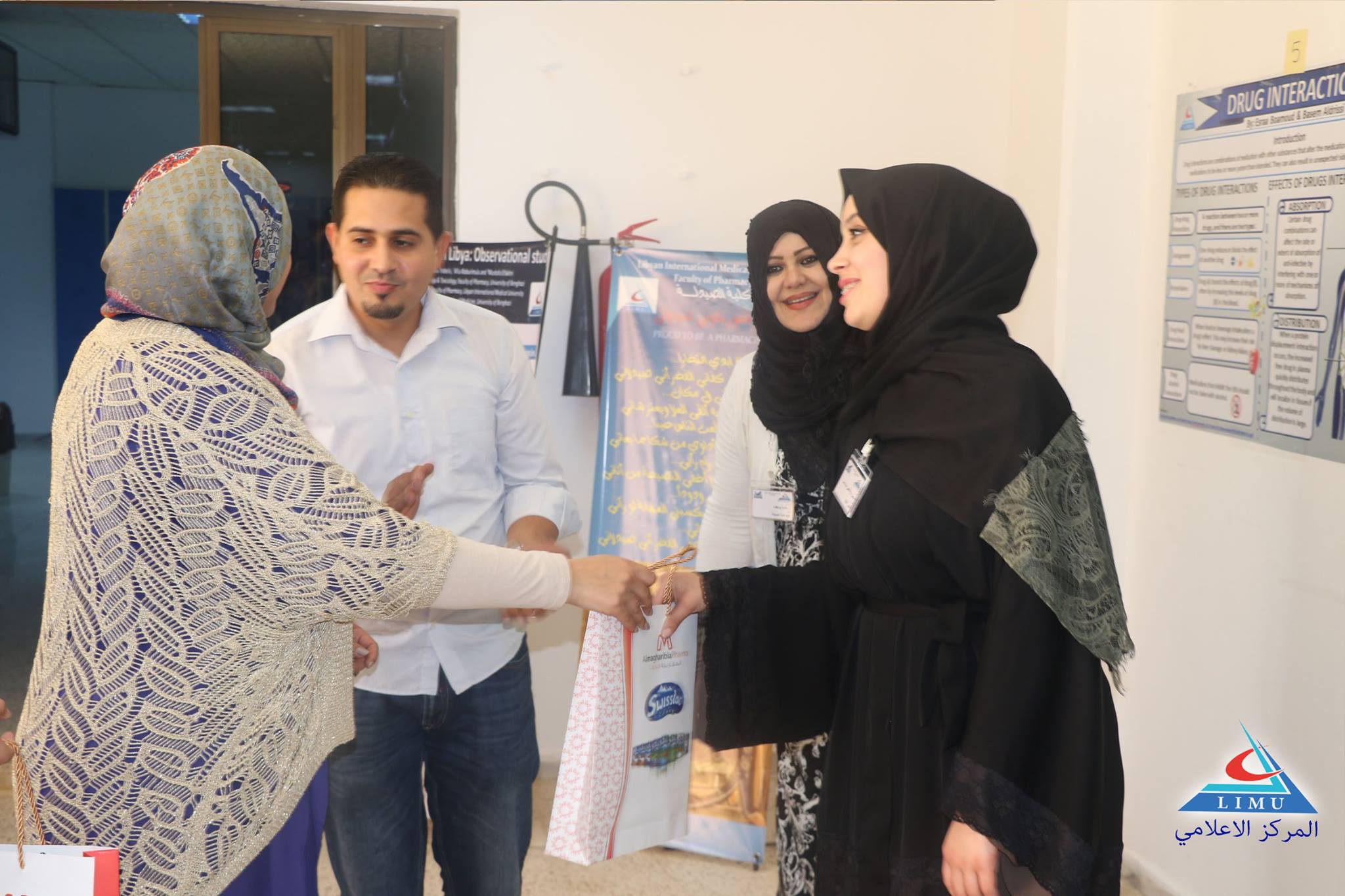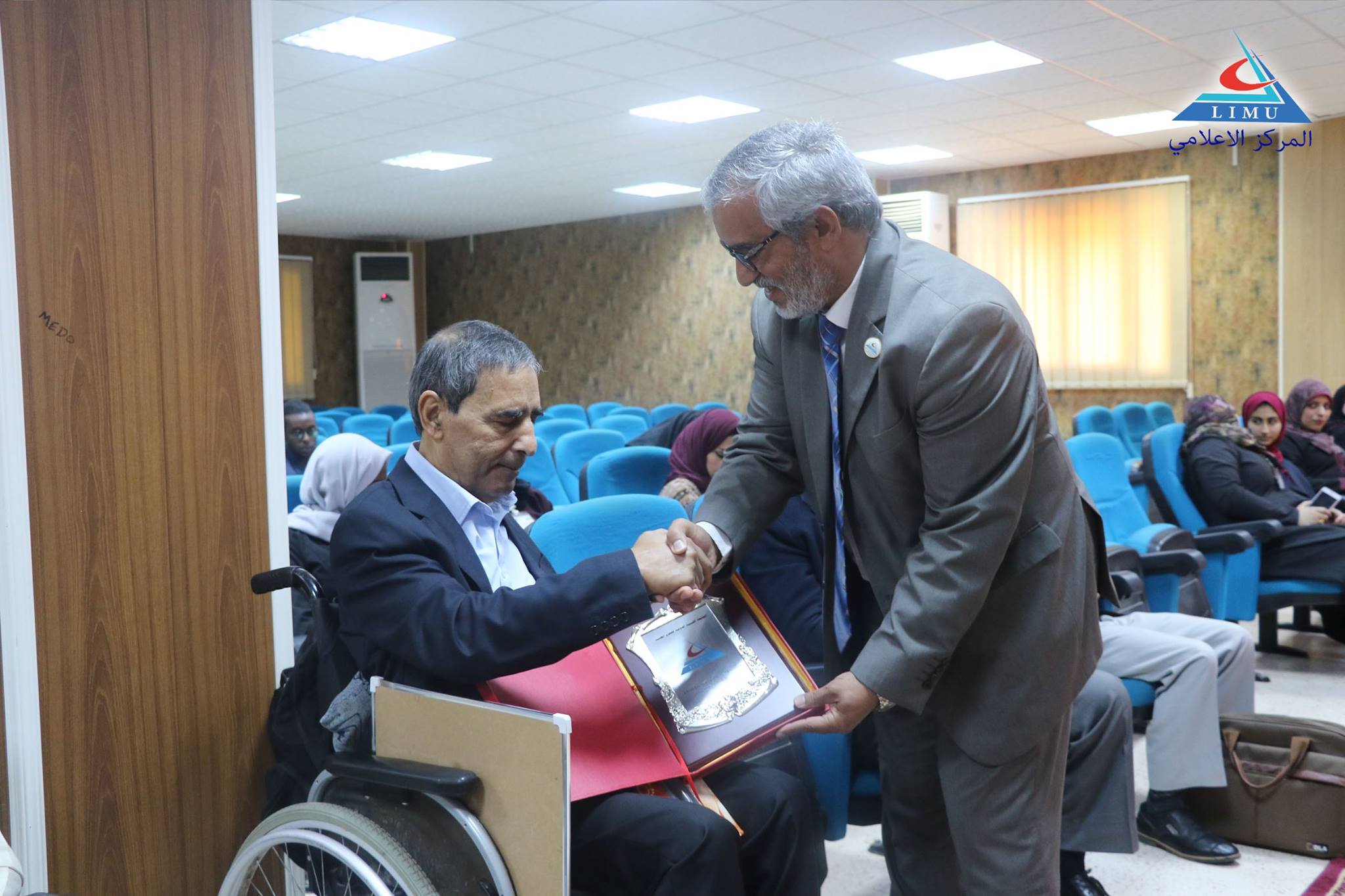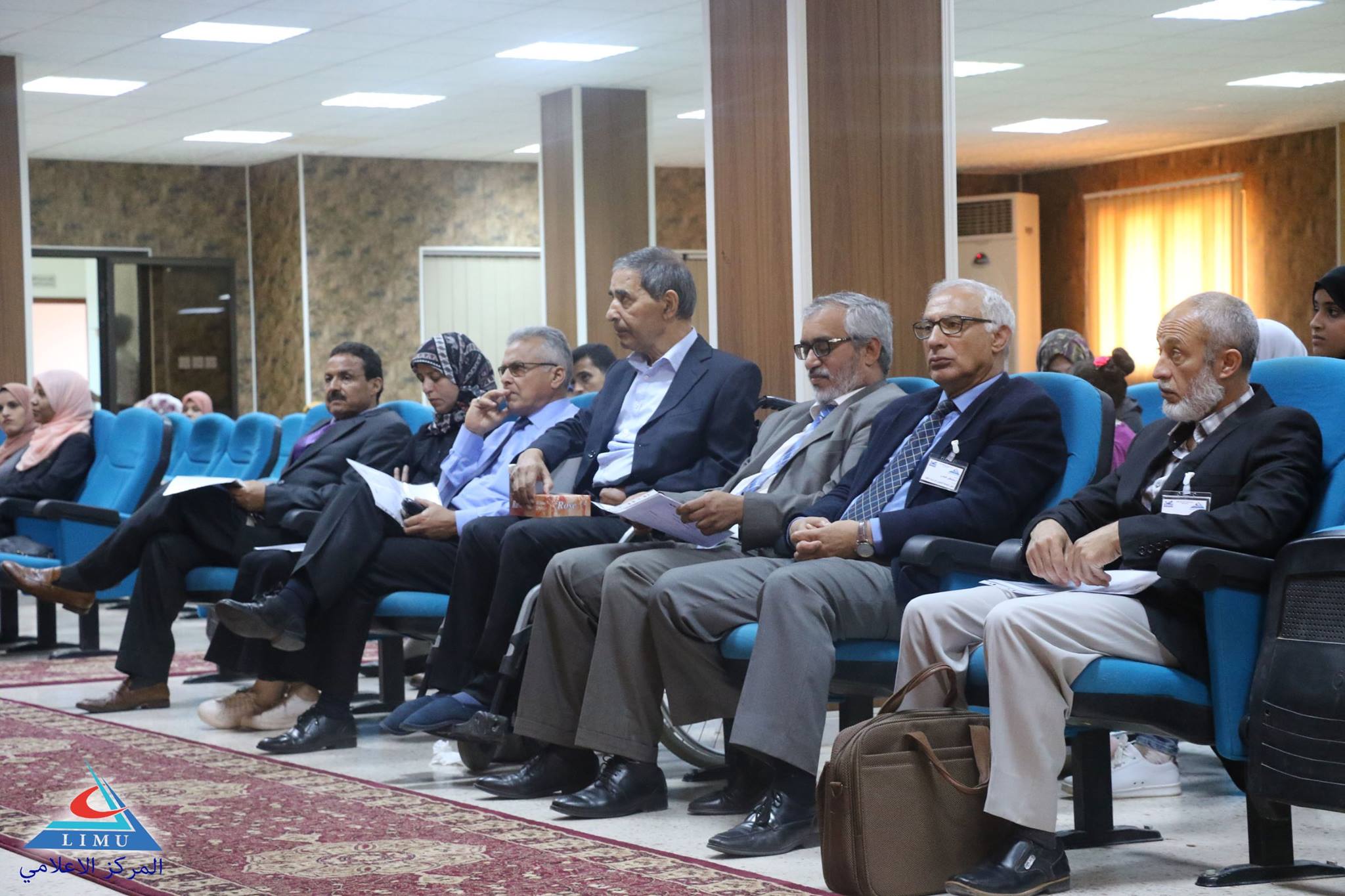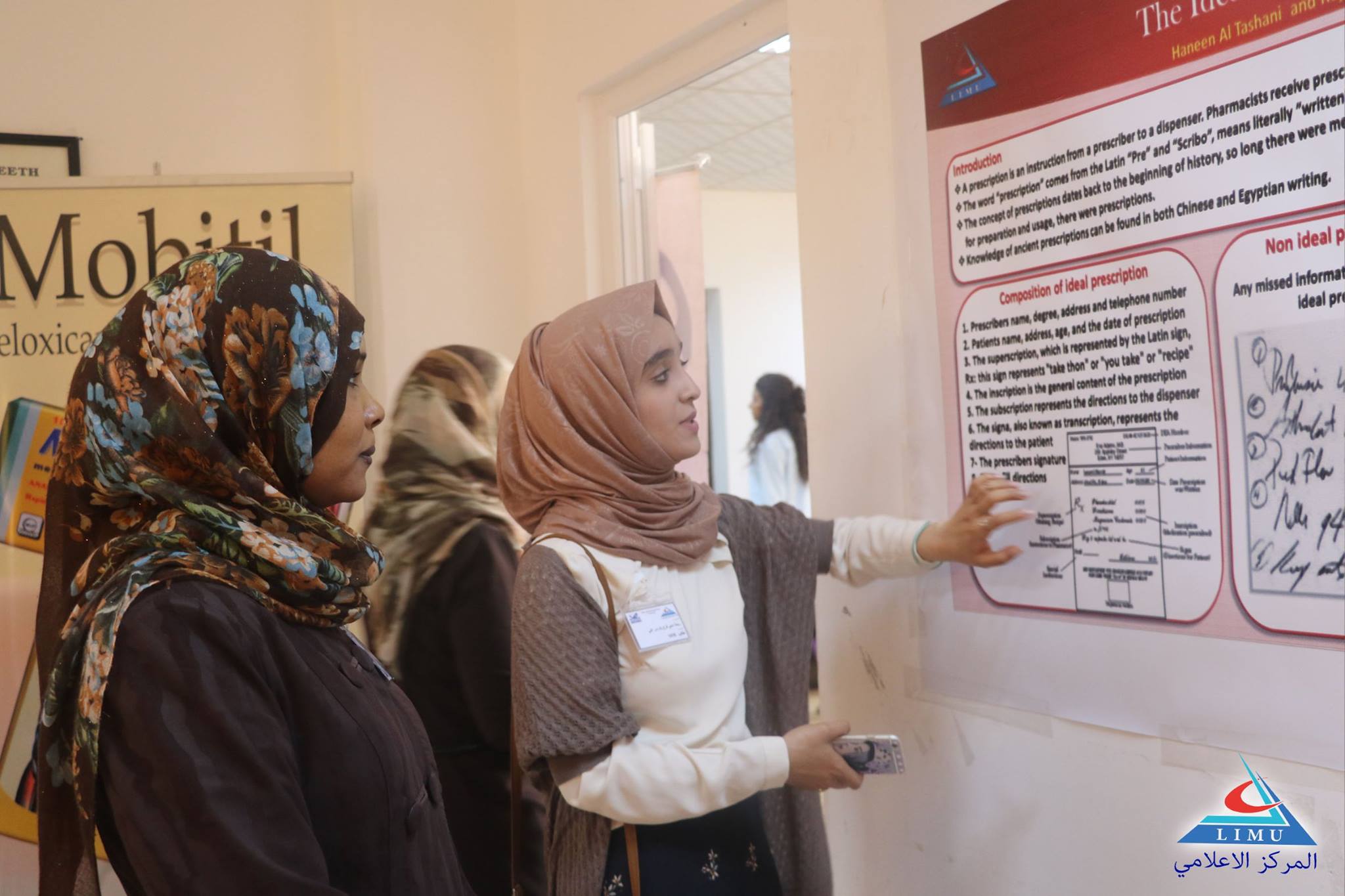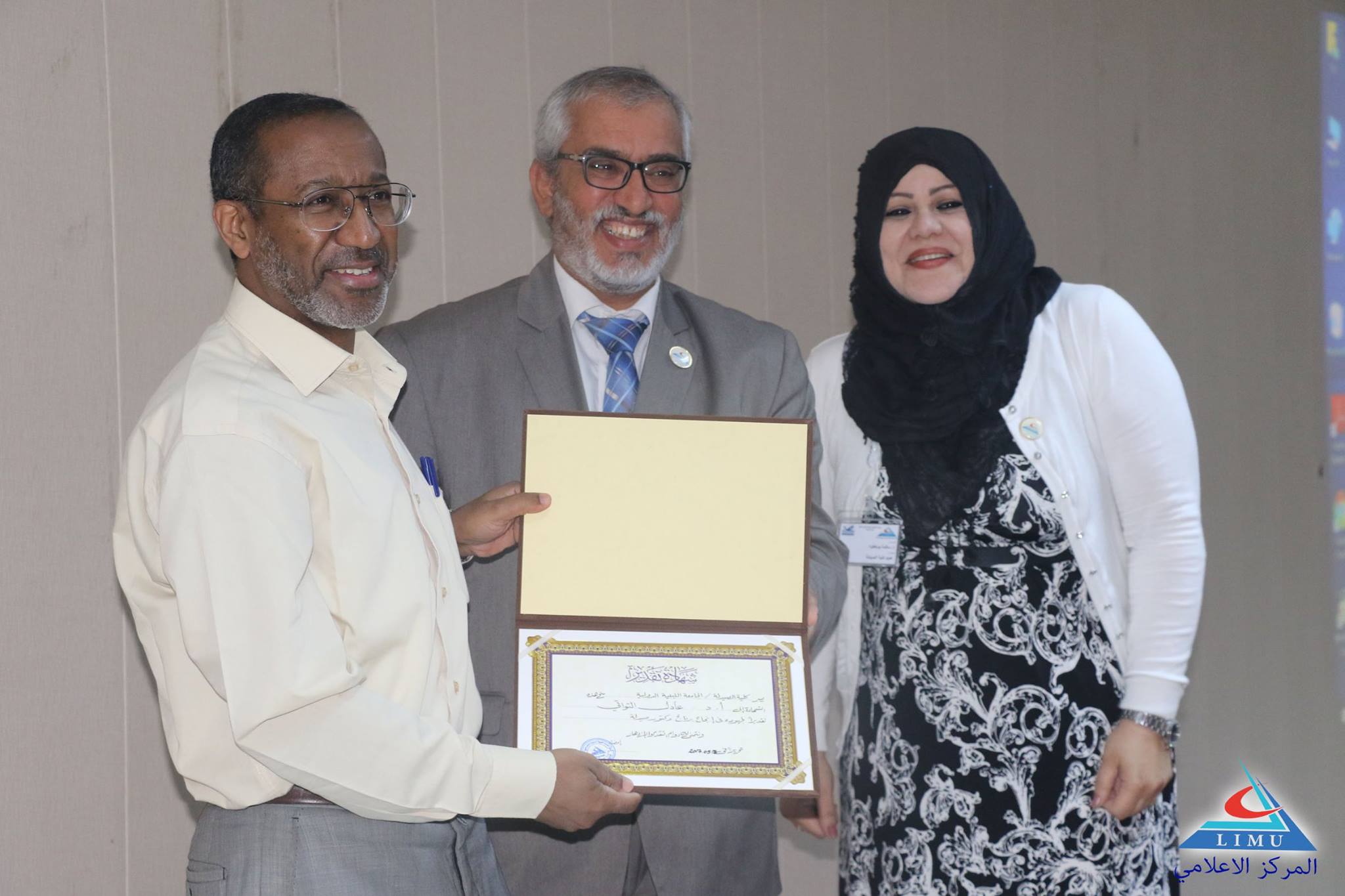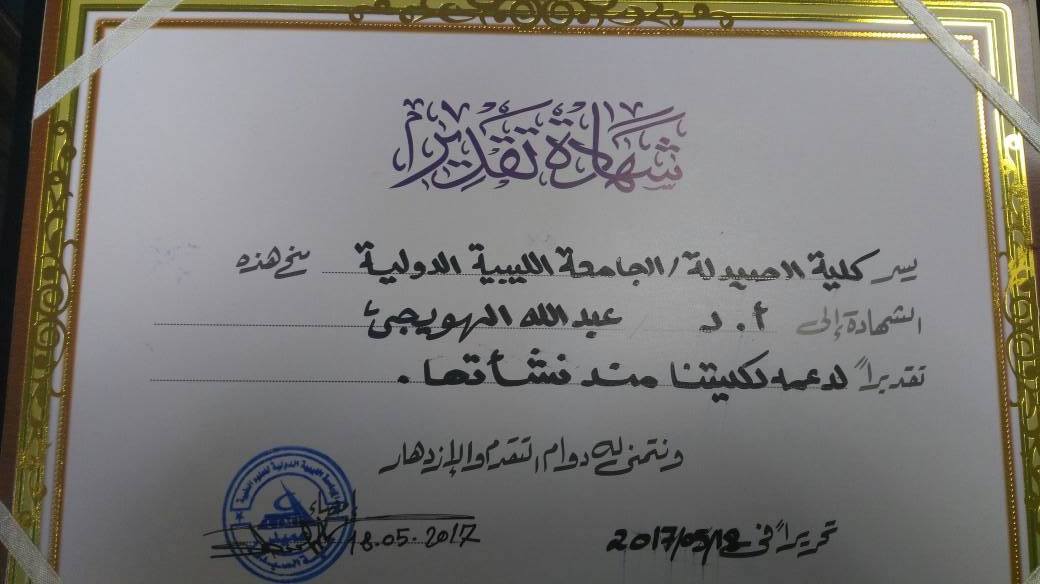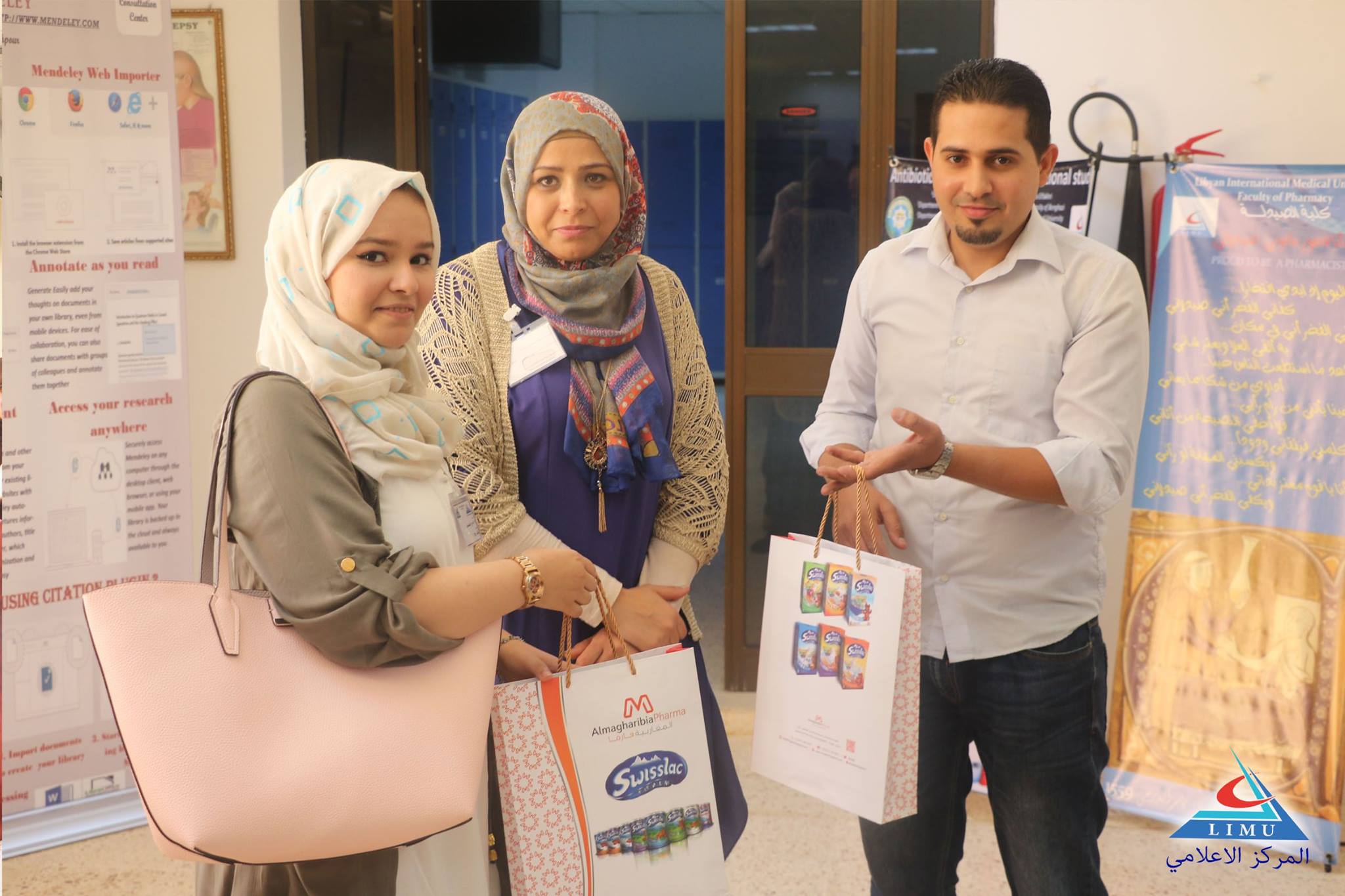 We are delighted to welcome you to the first scientific day of our new program PharmD at Faculty of Pharmacy, that is held at main campus of Libyan International Medical University in Benghazi city. In this day we would like to introduce this newly launched program through talks and posters. We hope this meeting will offer an opportunity to celebrate the wide range of scientific expertise within our university and improve the networking for better education. We are delighted to have you all with us today and wish you enjoyable and productive time.
The event coordinator:  Dr. Ruwida Alsinini
| | | |
| --- | --- | --- |
| 10:00-10:15 | Welcome by Faculty of Pharmacy Dean | Dr. Salma Bukhatwa |
| 10:15-10:20 | Students` speech | Ms. Fatma Mansour |
| 10:20-10:40 | Clinical pharmacy experience in BMC | Dr. Hanan Albrieki – BMC |
| 10:40-11:00 | Patient-oriented Pharmacy curriculum | Prof. Stephen Chapman – Keele Uni |
| 11:00-11:20 | History of Pharmacy | First Year Pharmacy Students |
| 11:20-11:40 | LIMU President speech & Honoring program supporters | Dr. Mohamed Saad |
| 11:40-12:00 | Coffee break | |
| 12:00-14:00 | Poster presentations sessions and exhibition viewing | |
| 13:00 | Announcement of best poster prize | |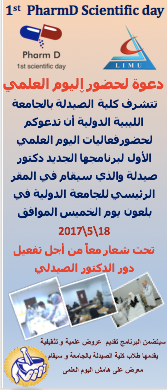 بعد التحية و السلام: حضورنا الكرام أهلا وسهلا بكم لحضور اليوم العلمي الاول لكلية الصيدلة في برنامجها الجديد PharmD بالجامعة الليبية الدولية للعلوم الطبية.
نود اولا ان نعبر عن سعادتنا البالغة بكوننا طلبة الدفعة الاولى لهذا البرنامج و الذى يعد الاول من نوعه في ليبيا من حيث المحتوى وطريقة التعلم التي تعتمد على حل المعضلات و التعلم الذاتي كما ورد في كلمة عميد الكلية قبل قليل.
من خلال تجربتنا فى الكلية و بعد اشهر قليلة من الالتحاق بالبرنامج، اصبحنا و كل من حولنا، نلاحظ كيف و في هذه الفترة القصيرة، تطورنا علميا وعمليا وثقافيا وانسانيا و اكتسبنا القدرة على العمل الجماعي و التعامل مع زملائنا و اساتذتنا و جميع العاملين بالجامعة بثقة و احترام و ضمن قواعد السلوك و الاخلاقيات المهنية.
بالتأكيد اكتسبنا الكثير من المهارات و المعارف بما في ذلك المهارات اللغوية و القدرة على التحليل و الابتكار والتي تؤصل الاهداف المرجوه من اعداد صيادلة قادرين على ممارسة المهنة باقتدار بعد التخرج ان شاء الله.
نعدكم جميعا بان نبذل كل الجهد لنكون على مستوى المسؤولية الملقاة على عاتقنا ونحن نعيد كتابة تاريخ مهنة الصيدلة في ليبيا.
وأني اليوم إذ ابدي افتخارا .. كفاني الفخر أني صيدلاني
أساعد ما استطعت الناس حينا .. أداوى من شكا مما يعانى
أنا يا قوم معتز بذاتي .. ويكفي الفخر أني صيدلاني
وفى النهاية نود ان نشكركم لحضوركم الكريم و حسن استماعكم …
و السلام عليكم ورحمة الله وبركاته،،،،،،